No One Does Executive Education the Way We Do

Parsons School of Design at The New School employs a forward-thinking educational approach that transforms the way business professionals think and innovate, enabling them to tackle their most pressing issues effectively. Our rigorous design approach inspires executives to shift their perspective and tactics in real time to create stronger, more resilient businesses.
A transformative learning experience
Parsons is part of The New School, a university that has consistently challenged the status quo for more than 100 years. The New School is the only university where a renowned design school comes together with four other colleges, including a legendary graduate school for social sciences, to create a transformative learning environment.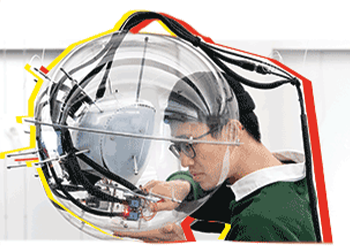 The #1 design school in the United States
Parsons has pioneered design education that teaches innovative methods for reimagining and transforming the world.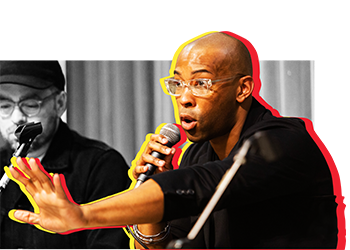 Our globally renowned, award-winning faculty bring real-time, real-world experience that challenges outdated ways of thinking.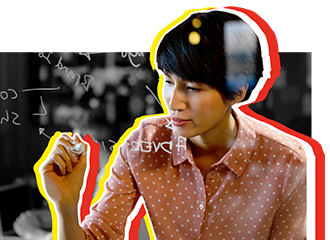 Partnerships with Fortune 500 and top fashion companies
Leading global businesses in a variety of industries have sought Parsons' expertise to help reshape their businesses.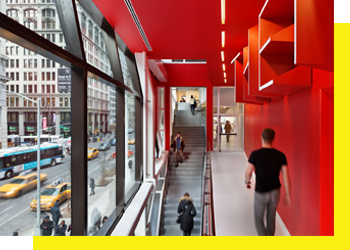 The creativity of New York City
Centered in NYC, Parsons is uniquely positioned to tap into the energy and ingenuity of this global hub of fashion, business, and technology.
A forward-Thinking Design Approach
Get the Parsons advantage
Parsons' unique design approach is the difference between teaching innovation and creating a culture around it. Learn new methods for questioning, prototyping, and iterating in order to solve the most complex business problems and thrive in an evolving economy.
Connect perspectives from diverse disciplines
Housed in The New School, Parsons draws on diverse disciplines at the university's five exceptional colleges, including the social sciences, media studies, and the performing arts, to encourage the expansive thinking and critical analysis needed to develop radical design innovations.
Taught by industry-leading professionals, Parsons Executive Education can give you the advantage you need to get ahead of your competition. Using real-time data and insights to confidently master uncertainty and complexity, you'll unlock the creative potential necessary to transform your company or career.
Parsons attracts everyone from entrepreneurs to employees of Fortune 500 companies to top fashion and design executives from around the world, enabling you to broaden and deepen your personal and professional network.
93%
of participants mastered new tools and ways of thinking that were immediately applicable to their jobs
98%
of participants felt faculty were knowledgeable and topics were relevant to their business
9/10
participants would recommend the program to a friend
"When Campbell R&D needed to refresh how we empathize with our consumers, New School faculty created an inspiring, energetic, and enriching Design Thinking Boot Camp for us that brought in some leading-edge approaches and tools to our team. We were able to start using them right away and are already seeing the impact on our projects. Thank you!"
R&D Senior Product Design Manager, Campbell Soup Company
Fortune 500 and top fashion and retail companies tap into Parsons' strengths as a world leader in design that breaks with traditional business approaches to problem solving.