Globally Renowned, AWARD-WINNING FACULTY
Our globally renowned, award-winning faculty bring real-world, real-time experience that challenges outdated ways of thinking in order to inspire transformative experiences and innovations.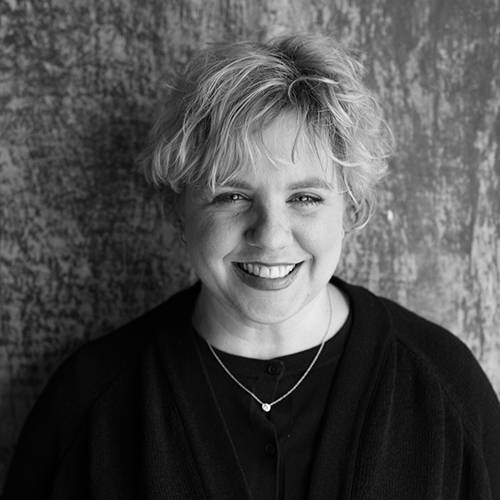 Vice Provost for Global Strategic Initiatives, Parsons School of Design
A practitioner-scholar, administrator, educator, and author, Mariana is the vice provost for Global Strategic Initiatives in the Provost's Office of The New School and an associate professor of strategic design and management in the School of Design Strategies at Parsons. Mariana is also the president of Cumulus, the International Association of Universities and Colleges of Art, Design and Media, the only global association dedicated to art and design education and research.
Mariana's teaching, research, and writing focus on design as a cognitive capacity that can be used to transform organizational culture and advance innovation. She lectures internationally to academic and executive audiences and has two decades of experience conceiving, fundraising for, and managing a portfolio of international and national educational projects, research initiatives, and publications at the intersection of design, design management, and social innovation.
In her role as vice provost, Mariana provides senior academic leadership for the Provost's Office with executive deans, school deans, faculty and program staff across the university in the areas of Global Partnerships and Industry Engagement and Executive Education. She also leads the online academic strategy for the university, supporting the implementation of university-wide goals to coordinate academic partnership efforts for online education.
Before joining The New School, Mariana co-founded and headed Designmatters, the award-winning social innovation division of ArtCenter College of Design. She holds a PhD in Management (Designing Sustainable Systems) from Case Western Reserve University, an MA in Art History and Museum Studies from the University of Southern California, and a Licence en Lettres degree from the Sorbonne University, Paris, where she also studied art history at L'Ecole du Louvre. A native of Argentina and the child of a diplomat, Mariana grew up in locations around the world.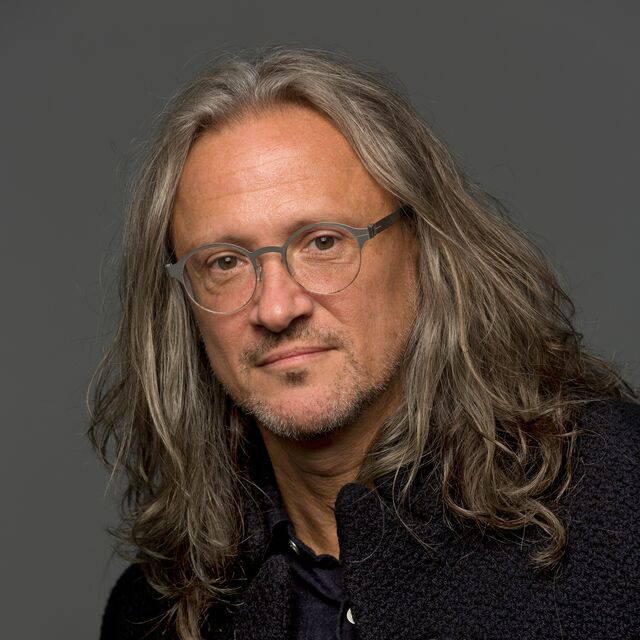 Director of MFA Transdisciplinary Design, Parsons School of Design
John Bruce is the director of the MFA Transdisciplinary Design program and an assistant professor of strategic design and management. In addition, he is the senior strategist at Forward Mapworks, a consulting firm using whole-systems mapping. His work involves platform development, brand identity, integrated outreach, and designing and producing media content and distribution platforms focused on storytelling, with the aim of promoting positive behavioral and systemic change. John also co-founded the Brooklyn-based design and architecture firm Super-Interesting!
John previously served in a variety of roles in film and television development and production. His recent projects include End of Life, Brooklyn Fashion + Design Accelerator, CADA Foundation, the Light Phone, and IMPACT Design for Social Change. John serves on the board of trustees of the Flaherty Film Seminar and is a fellow at the Graduate Institute for Design, Ethnography, and Social Thought (GIDEST).
John's work as a designer, media maker, and strategist involves ethnography and systems thinking and is dedicated to supporting projects for positive economic and social impact.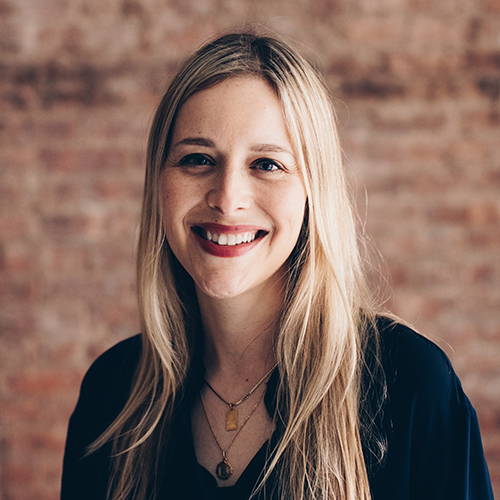 Director of AAS Fashion Marketing, Parsons School of Design
Emily Huggard is an assistant professor of fashion communication at Parsons and the author of Communicating Fashion Brands: Theoretical and Practical Perspectives. In her research, she explores how brands create proximity with the consumer in the physical, digital, and social realms and how installation art is used as a brand experience tool in the post-consumerist and post-digital epoch. She has more than 12 years of experience developing marketing and brand and communication strategies in the luxury, menswear, and eyewear sectors and has worked with brands such as Victoria Beckham, Cutler and Gross, Maison Martin Margiela, COS, Maison Kitsuné, and Want Les Essentiels.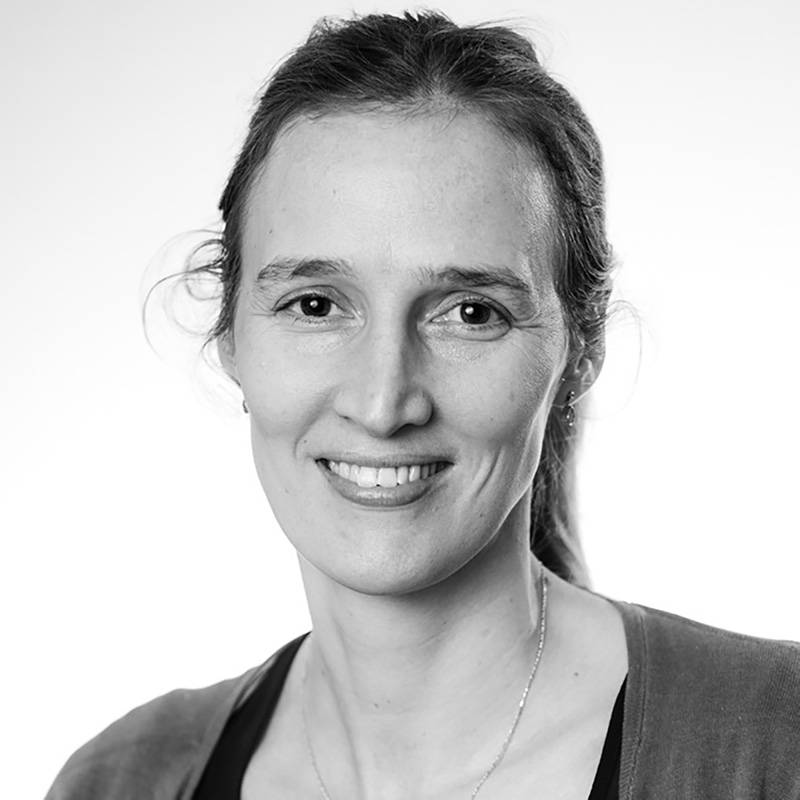 Guest Faculty Collaborator, Innovation Fast Track, Parsons Executive Education
Senior digital strategist Tam Hussey has developed rapid innovation models and digital product and reward systems.  She worked closely with Keith to build out the Infosys innovation offering. 
Tam is an expert on the consumer, retail, and logistics industries and recently helped a national postal service design its next-generation strategy.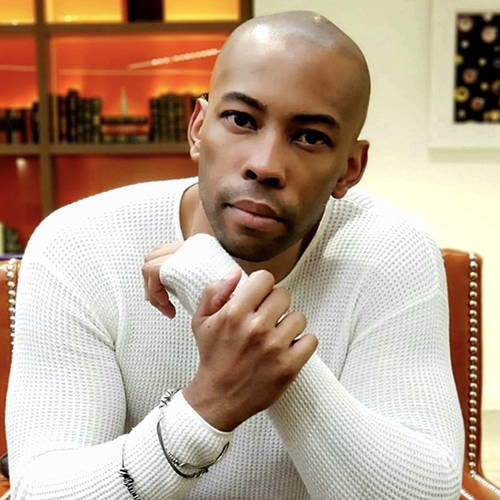 Assistant Professor, MPS Fashion Management, Parsons School of Design
Christopher is an assistant professor in the MPS Fashion Management program at Parsons and a 20-year veteran of the fashion retail industry. He has worked in multiple markets in the United States, including New York, Los Angeles, and Dallas, and has managed and strategized for businesses such as Armani, Hugo Boss, Donna Karan, Omega, Zilli, and Gucci. Christopher has worked for five years at Barneys New York, where he draws on his expertise to transform business and client engagement as the director of Customer Experience, Learning and Strategy. Before taking on his current role, he was the group manager for leather, accessories, jewelry, skincare, and cosmetics.
Christopher's skills have made him an industry leader and an expert in his field. He employs intuition and strategy to get desired KPI results and empower retail teams, understanding that we must always be willing to adapt and ready to act to deliver best-in-class performance. Through innovation and passion, Christopher is successfully leading the next generation of luxury retail professionals.
Christopher was born and raised in Dallas and attended California Institute of the Arts, where he perfected his craft of performance in dance and film. An avid horseback rider, he lives in the Hudson Valley region of New York, which allows him to escape the pace of the city and draw inspiration from nature. When Christopher is not in New York, he is often traveling globally and speaking on the current landscape of the retail industry and how to improve it.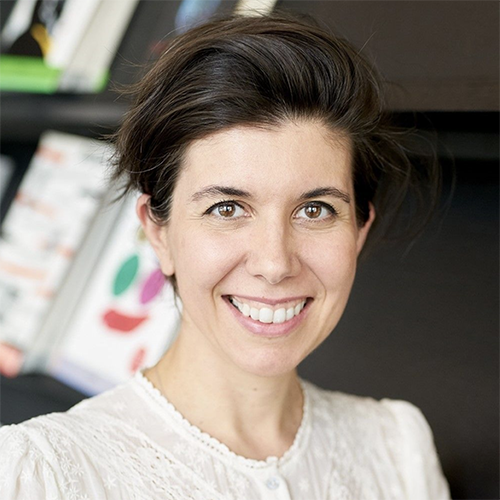 Assistant Professor, Parsons School of Design
Laura has more than 15 years of experience in strategy, marketing, and communication, having worked for some of the most notable advertising agencies in the world (Havas Worldwide/BETC EURO RSCG, Untitled Worldwide, and others) on concept development, copy, and creative direction. She owns a marketing agency in New York and also works as a freelance consultant. Her passion for the luxury sector is closely linked to her upbringing in Italy. Laura graduated summa cum laude with a master's from Bocconi University in Milan and then completed a master's in economics at Harvard University. Before founding her own agency, she worked as the head of Strategy for Louis Vuitton, Gucci, and Oscar de la Renta. Laura's clients include Hermès, Loro Piana, Tory Burch, The Gap, Brooks Brothers, Swarovski, Harry Winston, W magazine, Hearst Publications, and many others.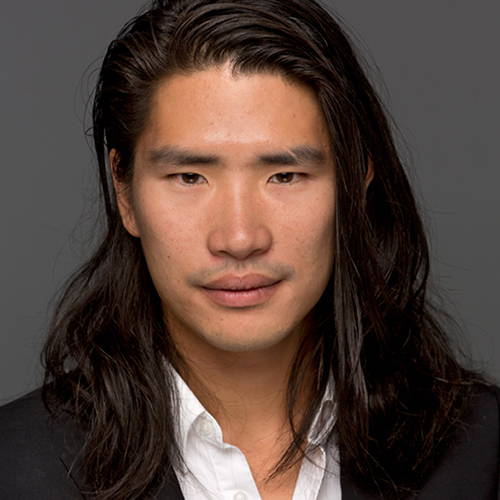 Director of BBA Strategic Design and Management, Parsons School of Design
Jeongki Lim is an assistant professor of strategic design and management at Parsons. His practice ranges from launching new organizations in both the private and the public sectors to researching and teaching at the intersection of design and science. Before beginning his academic career, he was selected for Google's 30 Weeks Design Founder program for co-founding a design-centered company that specialized in product development, user experience, market strategy, and computational design. He has also launched new strategic initiatives in the military, urban government, and technology consulting. Jeongki serves in the leadership of Parsons' Bachelor of Business Administration program and is a regular speaker at industry and academic events. His research focuses on computational creativity, complexity, and design science that can bring value to our understanding of human creativity and corporate innovation.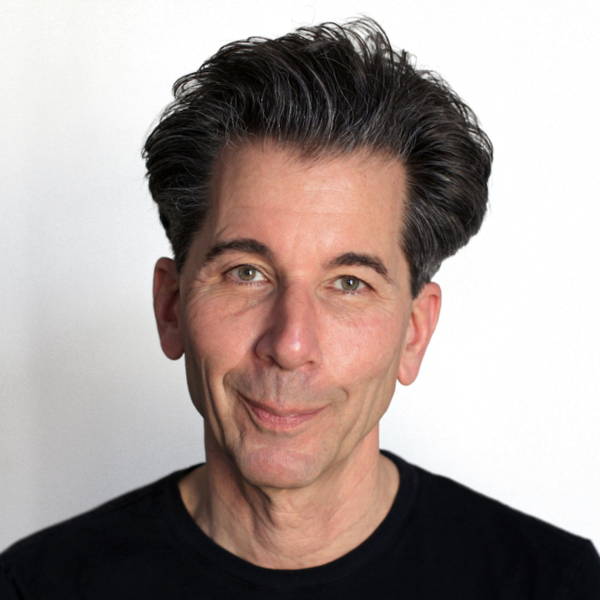 Professor of Management, Parsons School of Design and The New School
For the past decade, Mark has focused on the needs of chief executives and board chairs in his consulting and writing. His diverse client base includes leaders in technology, manufacturing, media, education, healthcare, finance, and marketing.
Mark's work as a consultant and professor informs his writing for such varied publications and companies as the Harvard Business Review, the MIT Sloan Management Review, Ivey Business Journal, Forbes, Psychology Today, and the Deloitte University Press. His most recent book, Mean Men: The Perversion of America's Self-Made Man, released in 2017, won the 2018 Best Business Commentary book award from Axiom and the Indie Book Award for Social Science and was a finalist for the Academy of Management's 2018 George R. Terry Book Award. His previous book, Guiding Growth: How Vision Keeps Companies on Course (Harvard Business School Press, 2003), was translated into multiple languages and continues to serve as a recognized playbook for the articulation, communication, and implementation of organizational visions. Mark holds a PhD from the School of Management at the University of Massachusetts in Amherst and was an Erik Erikson Visiting Scholar-in-Residence at the Austen Riggs Center in 2009. He lives in New York City and the Berkshires of western Massachusetts. Please visit Mark's website for a more thorough summary of his background.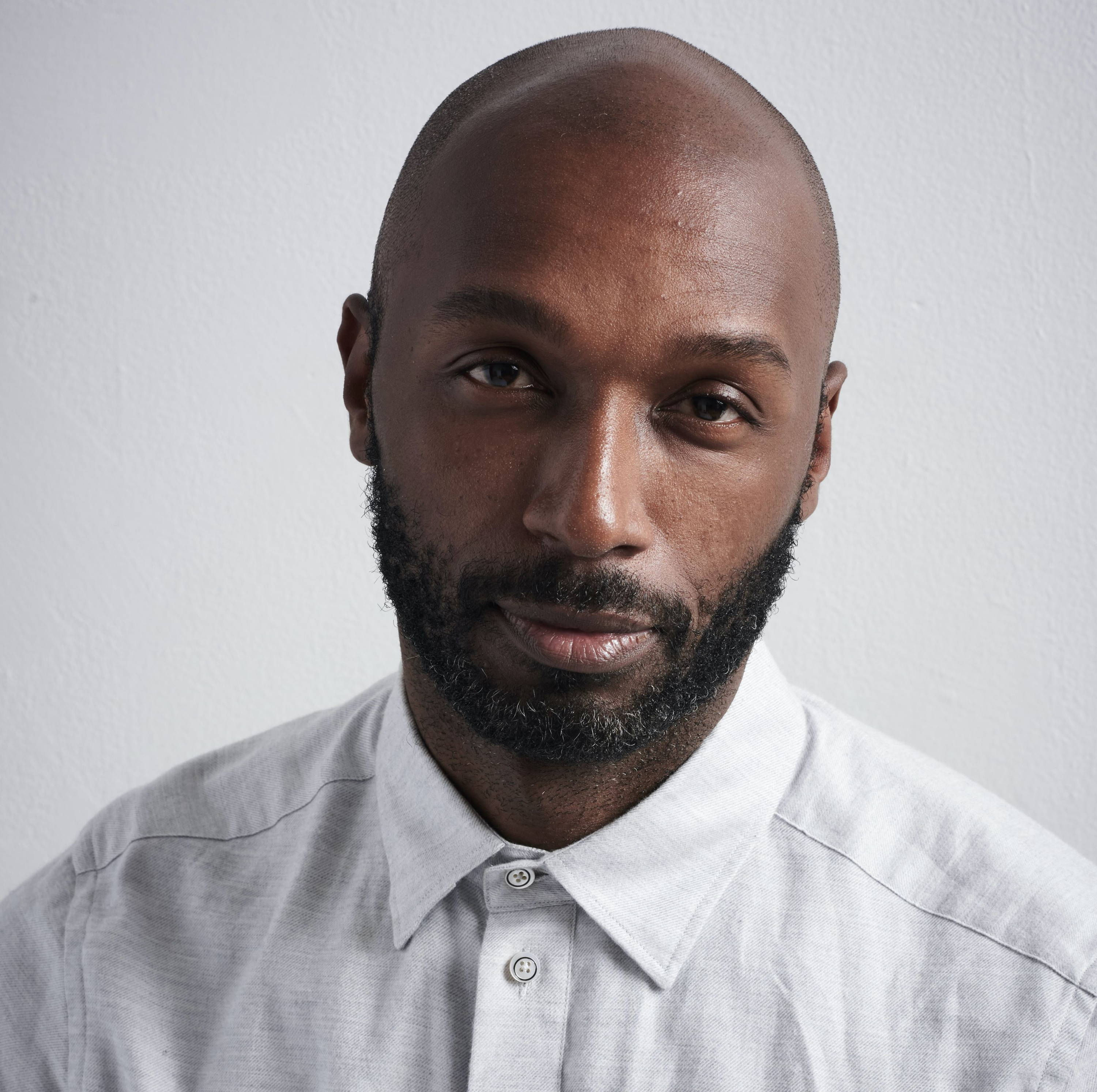 Part-Time Faculty, Parsons School of Design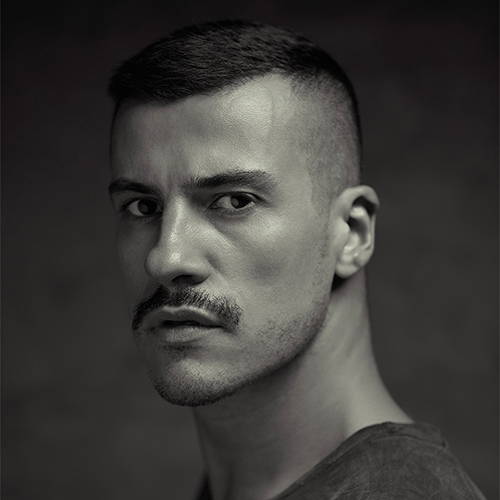 Tiago Joao Valente De Galvao Teles
Part-time Lecturer, Parsons School of Design
Tiago Valente is a designer, creative director, thinker, and multidisciplinary artist. Employing a holistic approach, Tiago is commissioned across the globe by a broad clientele in the fields of luxury, fashion, retail, innovation, and advertising. He works with teams, executives, and other individuals, employing his unique ability to mix multiple disciplines and media to create distinct voices for iconic brands like Missoni, Zara, Lane Crawford, Google, and Unilever. His award-winning work was showcased internationally in a variety of places. Most recently, he was invited to present his work at The Guggenheim Museum Bilbao, in the context of Bilbao Bizkaia Design Week 2019. Tiago lives and works in New York.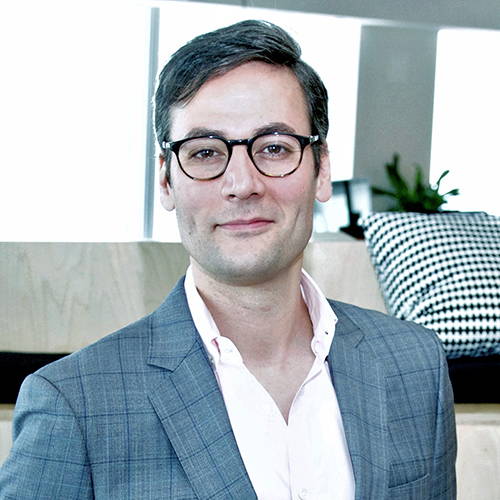 Part-time Lecturer, Parsons Executive Education
Keith is a senior digital strategist and innovation partner at Infosys, where he leads cross-disciplinary transformation engagements and innovation labs that bring together diverse perspectives, capabilities, and insights to address complex organizational challenges. Keith also heads up the Infosys partnership with Rhode Island School of Design (RISD), training 1,000 strategic designers and executives to develop solutions for today's most pressing challenges.
Keith has held positions in experience design, strategic design, branding, business consulting, digital strategy, and sales organizations. He draws on his broad experience to help organizations understand their audience and opportunity, envision future conditions, and overcome obstacles to bring products and experiences to market.
Before joining Infosys, Keith led cross-disciplinary teams at NBCUniversal, Bloomberg, and agencies such as Interbrand to develop innovation programs. Keith teaches in the graduate Strategic Design and Management program at The New School and at Pratt Institute in NYC. He has an MSc in Communications Design from Pratt and currently lives in New York and Connecticut.