THURSDAYS, JUNE 18–JULY 16, 2020, 11:00 A.M. EST
Undisruptable Leadership is a series of webinars and conversations hosted by New School management professor and renowned consultant Mark Lipton. Attendees will learn to shift their perspectives and approach problem solving and decision making in new ways in response to disruptions—or to create industry disruption themselves. The evidence-based approaches discussed are becoming a new model for executive leadership in today's ever-changing business landscape. "Undisruptable leaders" must master these methods to achieve success in today's increasingly complex playing field.
Mark Lipton is a graduate professor of management at The New School in New York City. For more than 40 years, he has been an advisor to Fortune 500 corporations, think tanks, philanthropies, global NGOs, domestic not-for-profits, and start-ups. He has led eminence and content strategy for Deloitte's Chief Executive Program since 2015.
For the past decade, Mark has focused on the needs of chief executives and board chairs in his consulting and writing. His diverse client base includes leaders in technology, manufacturing, media, education, healthcare, finance, and marketing.
Mark's work as a consultant and professor informs his writing for such varied publications and companies as the Harvard Business Review, the MIT Sloan Management Review, Ivey Business Journal, Forbes, Psychology Today, and the Deloitte University Press. His most recent book, Mean Men: The Perversion of America's Self-Made Man, released in 2017, won the 2018 Best Business Commentary book award from Axiom and the Indie Book Award for Social Science and was a finalist for the Academy of Management's 2018 George R. Terry Book Award.
His previous book, Guiding Growth: How Vision Keeps Companies on Course (Harvard Business School Press, 2003), was translated into multiple languages and continues to serve as a recognized playbook for the articulation, communication, and implementation of organizational visions.
Mark holds a PhD from the School of Management at the University of Massachusetts in Amherst and was an Erik Erikson Visiting Scholar-in-Residence at the Austen Riggs Center in 2009. He lives in New York City and the Berkshires of western Massachusetts.
Please visit Mark's website for a more thorough summary of his background.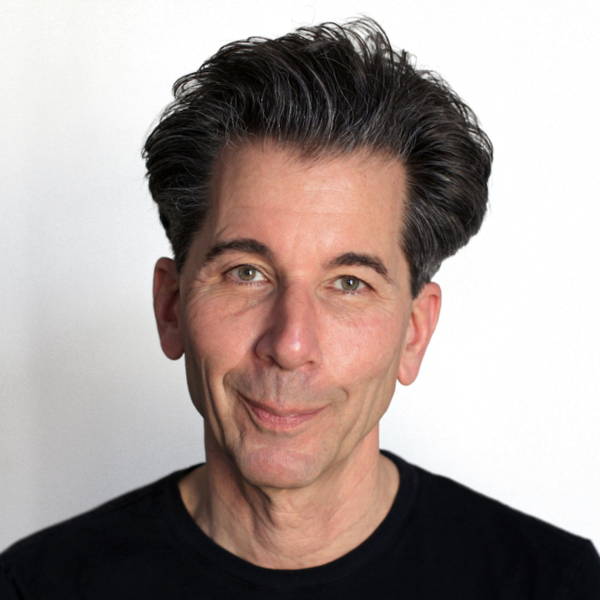 Developing and Practicing Undisruptable Leadership
Discuss the shifting business landscape and discover a new model of leadership for profoundly disruptive times
Disruption is a concept that is not just "out there" but is keenly felt in the here and now. The new normal for business today calls for leaders to respond to disruption swiftly and thoughtfully, requiring new "mental muscles" for the entire executive team. In this session, you will develop a foundation for "undisruptable leadership" and learn how the five Undisruptable traits become a powerful and self-reinforcing arsenal for leading organizational responses to external disruptions.
---
Undisruptable Leadership: Becoming Ambidextrous
Discover comfort in ambiguity and chaos and use them as strategic tools
Ambidextrous leadership is the art of cultivating a healthy tension between operational optimization and future-focused innovation. Every leader is challenged by new real-time tension in the market, be it an event such as the COVID-19 outbreak or another global situation. These situations require leaders to take immediate action while innovating for the long pull ahead.
---
Undisruptable Leadership: Becoming an End-User Ethnographer
Learn how to identify customers' unconscious needs and wants
Senior leadership must have deep insight into the end users of their products and services in order to champion and model empathy for customers and cultivate an understanding of who they are as humans, not just equations in Big Data. Organizations should not assume they know what their customers want or will want—instead, they should reach out, ask, witness, and learn.
---
Undisruptable Leadership: Mastering Disruptive Jiu-Jitsu
Learn how to identify a disruptive threat and transform it into a competitive strength
Disruptive Jiu-Jitsu challenges leaders to harness the power of disruption for their own advantage. What innovations, ideas, and shifts are affecting your business as disruptive threats? How can you create competitive strength from these sources of disruption?
---
Undisruptable Leadership: Developing a Beginner's Mindset
Leverage new ways of questioning and listening—without judgment—to reveal new approaches to "wicked" problems
Adopting a beginner's mindset enables developing leaders to consider new possibilities. Having this mindset can improve your relationships with your board, your executive team, and your employees and allow you to generate the makings of a powerful vision for your organization's next chapter.